Penn State at Nebraska Free Pick
February 24, 2018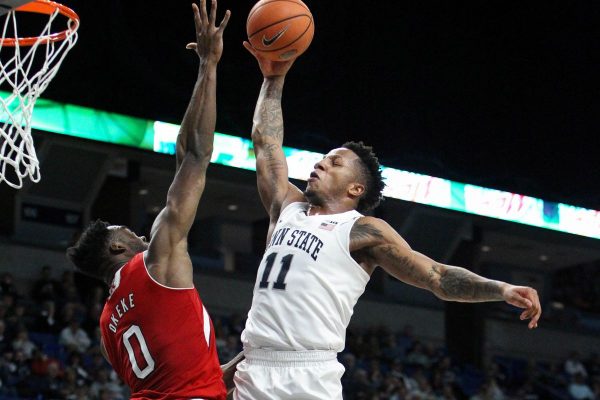 For our free pick for Sunday, February 25, 2018 we head over to the midwest and look in at a Big Ten matchup. Penn State is in Lincoln Nebraska to take on the Cornhuskers. The spread was issued today as Penn State -1.5
NOTE (added 3:15pm EST): The line has since swung to Nebraska -2, a full 3.5 point swing.
Late in the season like it is now is the best time to handicap basketball games. There is a real body of work to study and you can isolate some great plays. Saturday we were able to hit with Kansas winning straight up and the Over to boot. We missed on Pitt however. Now, let's take a look at Sunday's pick.
Nebraska is having a better year on the wooden court than they have in years past. They were even ranked earlier this year. This has to come as a relief to long-suffering Cornhusker fans who have endured some dismal football seasons. The Huskers are 21-9 straight up. They are an amazing 21-7 ATS. They have amassed these records all while only averaging 5 points more scored than allowed. They score 73 average and allow 68.
The Nittany Lions of PSU have a more impressive score differential. They score 75 and allow 66 for a differential of 9 PPG. But their overall record and ATS record are not as impressive. They are 19-11 SU and 14-11-1 ATS. They are coming off two straight losses. They lost to Purdue and Michigan, both top-tier teams in the Big Ten.
Nebraska has won 7 of their last 8 games played. They are 8-2 ATS at home this year. This compared to Penn State's 5-4-1 away record ATS.
Head to Head
When these two teams squared off against one another six weeks ago in Happy Valley, Pa., Penn State pulled off a win in a squeaker. They won 76-74. They did not cover the spread, which was a hefty 8 points.
In the last ten games played against one another Penn State has the slight advantage straight up. They are 6-4. But they are only 3-7 ATS.
Apparently, it is senior day at Nebraska. This is usually an emotional and psychological boost for fans and players. Expect a special effort from Anton Gill. He is a senior player who scores a respectable 8 PPG and averages two 3's per game. If he can knock down a few three point shots early look for him to keep shooting them.
Penn State is a young team. They are set for the future. Four of their five starters are due to come back for next season and we will be hearing plenty from them.
But this year and for this game I have to go with the home cooking. Nebraska is a good basketball team. It is senior day for them. They have won 7 of their last 8 games. Meanwhile Penn State is on a two game skid. I like Nebraska to win straight up here ADDED Note: With the line movement I suggest moneyline -120 to -130. Check out our top sportsbooks and their bonus offers.