What is Sports Handicapping?
February 21, 2018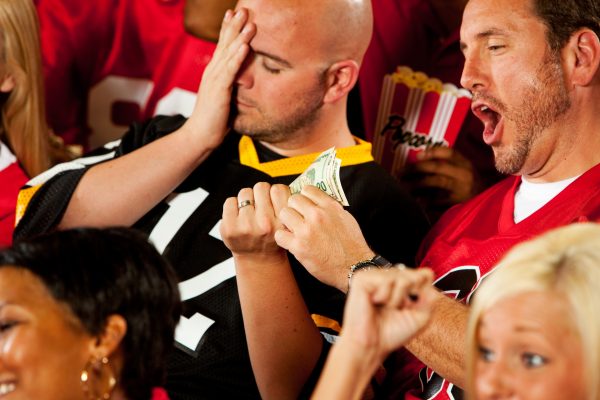 Here at sportsbookadvisor.com we keep our eyes on the happenings of the sportsbook world. We receive emails with feedback about sportsbooks online and we factor them into our rating system. We report national or international sports gambling news to our readers as well. We do all this in hopes of keeping the sports betting fan informed about the ever-changing nature of this industry.
We also like to handicap games for our readers. Your average betting person has a job and family and doesn't have much spare time and sometimes ends up just picking games on a whim. Then at the end of the day, when they have lost, they wonder why they suck at sports betting. It is because they have spent no real-time studying the game and breaking it down. Watching a bunch of games isn't "putting in the time". A good handicapper has to crunch the numbers and see hidden angles.
There are hundreds, maybe thousands of people or companies out there that publish sports picks. Some have free picks and can justify the work they do on being able to generate traffic and sell advertising space. Others. sell their picks for a fee and sometimes offer money back guarantees if their picks don't profit. The people who do this professionally are called sports handicappers.
In the early days of sports betting, there would be an occasional sports pick in the newspaper by the sports columnist.  Or a local guy would get hot and his buddies at the bar would follow his picks. But there were no real organized sports betting pick services. The first well-known sports handicapper was Jimmy "The Greek" Snyder. He was a real old school type of character. He would discuss his picks on CBS and had quite the following. He ended up getting fired from CBS for some remarks he made to a camera when he was drunk.
Flash forward to the 1980's and 1990's and you had dozens of handicapping services and they were publishing their ads in the newspaper and magazines. They had 1-800 phone numbers where you would call and give your payment info over the phone for their top sports picks. Some of the popular names back then are still around today: Jim Feist, Mark Lawrence and Brandon Lang to name a few. The last guy even had a bad movie loosely based on his life called Two for the Money.
In the late 90's the internet became the new preferred method of sharing information. Sports handicapping websites popped up everywhere. Just as quickly as they popped up they would disappear. It really just takes a bad losing streak or two to ruin a new handicapper's following. Some of the better and more consistent services have lasted through the years and are still active. Doc's Sports, Don Best, and Covers.com have been online basically since the beginning and have done well for themselves.
The bottom line is that you have to spend the time or resources to get good quality picks. Here at SBA, we spend the time and publish our picks freely. We do not offer any guarantees. Whether you play your own picks, our picks or a handicapper's picks one thing is for certain: you can still lose. There is no magical formula and nothing is for certain. Thats why it's called gambling.