Sportsbooks High on Pittsburgh's Antonio Brown for Receiving Props
August 20, 2017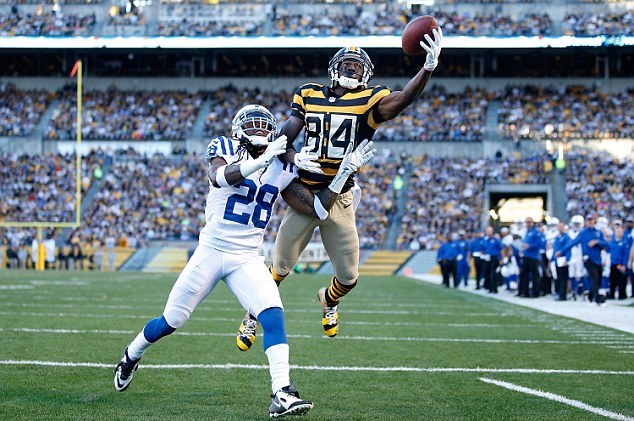 The Pittsburgh Steelers are known for their receivers dating back to Lynn Swann and John Stallworth who both are members of the Hall of Fame. Today's game has changed to pass first, with run a distant second.
From 1974 to 1987 Stallworth played in 165 games for the Steelers and caught 537 passes. His receiving yards totaled 8,723 and his touchdowns 63. Swann played 116 games between 1974 and 1982 and caught 336 passes for 5,461 yards and 51 touchdowns.
Fast forward to present day and current Pittsburgh wide out Antonio Brown. He has played with the Steelers since 2010. He played little his rookie season, but since then Browns is arguably the best receiver in the NFL. In 101 games, Brown has 632 receptions, 8,376 yards and 50 touchdowns.
He must continue those high numbers to break most of the Steelers records held by Hinds Ward, but barring a major injury, they are all reachable.
Because of these high numbers Brown is putting up on the board sportsbooks favor the Pittsburgh wide receiver to lead the NFL in both receiving yards and receiving touchdowns this season.
On most sportsbooks Brown is 4 to 1 to lead the NFL in touchdown receptions. Sportsbooks have Brown's totals as 1,550 yards receiving and 11 touchdown receptions with the UNDER for both at -125.
For total receiving yards, Julio Jones the Atlanta Falcons wide out is second at 5 to 1. Last season he was second in receiving yards at 1,409 and was first in the NFL in 2017 with 1.871 yards, which was the second highest total in NFL history, behind just the 1,964 yards by Calvin Johnson, who is now retired, in 2012.
Jones is 16 to 1 to lead the NFL in touchdown receptions, as only once in his career has he had double figures in TDs and that was in 2012 with 10.
Odell Beckham Jr. is tied with Jones in odds for total receiving yards at 5 to 1, while he has the third shortest odds for all receivers for touchdown receptions at 6 to 1.
After the top three of Brown, Jones and Beckham Jr. in total yards, there is a huge drop off to the fourth. T.Y. Hilton from the Indianapolis Colts at 12 to 1 to lead in that category, but a big unknown is if his quarterback Andrew Luck will be 100% to start the season due to shoulder surgery following last season.
For touchdowns, Jordy Nelson of the Packers is just behind Brown at 5 to 1 and Mike Evans from the Buccaneers is third with 7 to 1.