Frank Rosenthal: Infamous in the Sports Betting World
January 12, 2014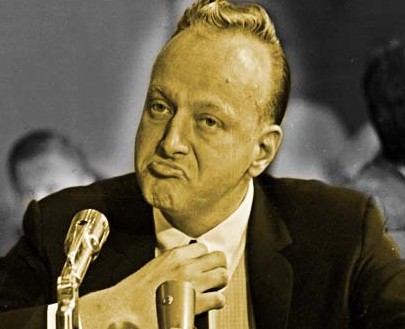 When you hear the term sportsbook or even sports betting, Frank Rosenthal is a name that may come to mind. Born in the U.S. in 1929, Rosenthal hosted TV shows in Vegas in addition to working as a sports handicapper. Additionally, he served a stint as a casino executive.
Rosenthal ran a racket that included fixing sports games and matches through the casinos he worked for and during his long career as a sportsbook, he faced multiple lawsuits. So many people had it in for Frank that he survived a few assassination attempts before he was blacklisted and forced to leave Las Vegas in 1988. Even in exile, though, Frank Rosenthal continued to have an impact on the world of sports betting … running his casinos over the internet.  In 2008, Rosenthal died of a heart attack at his home in Florida.
Throughout his life, Frank "Lefty" Rosenthal was involved with organized crime and gambling and his life was made famous through "Casino" – the film by Martin Scorsese, a movie based on Rosenthal's Vegas life.
In the beginning
Rosenthal was born in Chicago and from an early age could be found at Wrigley Field whenever there was a game.  By the mid-1950's he was involved in the mafia and ran the biggest sportsbook in the states, buying contracts from bribers and fixing events.
He was indicted on many sports bribery charges but avoided these by moving to Miami.
Miami
As early as 1961, Rosenthal was nationally known in sports betting as a sportsbook, handicapper and odds maker.  He was subpoenaed to appear before a Senate subcommittee for Gambling and Organized Crime where he became even more infamous when he pled the 5th 37 times and never caught a single charge.  As a result of this appearance, Lefty was banned from all racing establishments in the state of Florida.
The amazing part about Frank Rosenthal's history is that even with all of his arrests for illegal activity, he was only convicted once, in 1963, when he plead no contest to bribing a player to shave points.
Vegas, Baby!
When the Stardust, Marina, Hacienda and Fremont casinos were run by the Chicago Outfit, Rosenthal was the man in charge.  He created the very first casino sportsbook in the Stardust and he ran casinos and was a sportsbook manager until 1976 when it was discovered that he lacked a Nevada Gaming License.  Authorities then conducted a hearing in an effort to determine if he would be eligible to obtain one.  He was quickly denied due to his connections with the mafia.
From the time when he was very young, Lefty had an affinity for sports and sports betting in particular.  He was a pioneer when it came to integrating a sportsbook with a casino and bringing sports betting into the realm of casino gambling.
Although sports betting is now popular all over the country (thanks to the Internet and online betting) it is still only legal to operate a sportsbook in a few places. Frank Rosenthal had a lot to do with that.  Rosenthal was one of the last BIG names, categorized with Al Capone, Bonnie and Clyde and others infamous for making questionable choices but being great at their chosen illegal profession.
See the real Lefty Rosenthal in this interview
Also See:
Former Mobster Discusses Fixing Games
Famous Celebrities Who Bet on Sports