Using Our 'Tools' Menu to Help You Better Handicap Games
August 30, 2014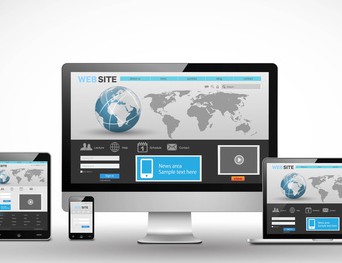 Here at Sportsbookadvisor.com our goal is to help you find the right online sportsbooks and to improve your handicapping skills so that you can make money on those sportsbooks. One thing that is somewhat new here at Sportsbookadvisor.com is our Tools menu (located on the left tab of our home page). This menu will make your life as a handicapper much easier. This is how it works…
Scores Tab
The Scores Tab is highly useful especially for those wagering on multiple sports and games. This feature gives you up-to-the-minutes scores and upcoming schedules from Yahoo! Sports, which is one of the most popular sports websites. We have sorted the list of sports scores – for your convenience – by sport (MLB, NCAA Football, NFL, NCAA Basketball, NBA, NHL).
Live Sports Betting Odds Tab
Here at Sportsbookadvisor.com, for free, you can get live updated sports betting odds. We want you to stop by our site as often as possible to check out the lines. We make them nice and convenient for our readers. You don't have to search around to get the lines. Just come here and get all the lines you need.
Game Match-Ups By Bovada Tab
Having trouble decide which side to wager on? Check out our Game Match-Ups tab. You will get an in-depth breakdown of the teams involved straight from Bovada. This is, perhaps, the most valuable handicapping tool around. It will help you breakdown the games. You can then compare the match-ups with the odds to determine which side to wager on. We suggest you check the match-ups here before placing a wager. Your win-rate will drastically improve if you have a good grasp of the match-ups.
Sports Betting Articles Tab
On our sports betting articles tab you will discover many awesome sports betting articles that will really help your handicapping. There are dozens of articles full of odds, advice and more. Of course, if you stick around our website and check out our sports betting articles, you will find some excellent tips on how to become a better handicapper. We have put together many great articles for beginners and advanced handicappers alike.
Free Sports Picks Tab
The free sports picks tab is useful for everyone. Can't decide on which game to bet on? Check out the free sports picks provided by FreePicksUSA.com. You will find free daily picks for different sports including baseball, football, basketball, hockey and soccer. These picks are not guaranteed locks because there is no such thing. But they do win more often than not.
Use Our Tools to Your Advantage
We don't want you to just come to our website for a free pick or to find an online sportsbook. We want you to learn how to better handicap games so that you can make money at the sportsbooks. All the tools we provide on here, plus our own sports betting advice articles, will help your handicapping skills immensely. They are there for your advantage, so please use them!