I Hope This Guy hedged His Bet
September 18, 2014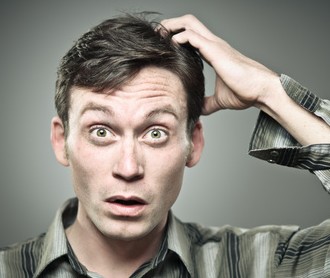 A man in the State of Delaware in The United States bet $5 on a 15 team parlay ticket this past weekend.  If won, the ticket would pay out a whopping $100,000.  It all came down to the Eagles vs Colts game on Monday Night Football. He needed Colts -3. Can you guess where this is going? Yes, he lost. As of right now there is no report of him hedging his bet. Hedging his bet would be if he placed a large wager on the Eagles in the last game so that he is guaranteed to profit. With large payouts and one leg left on any parlay YOU SHOULD ALWAYS HEDGE YOUR BET.
He would've been regretting that hedge at halftime, however, when the Colts had a 2 touchdown lead. But as things fell apart in the fourth quarter he may have been thanking his lucky stars.
"Honestly, we were rooting for the guy, starting with Sunday night's game," Delaware Lottery director Vernon Kirk told ESPN. "It was agonizing to watch when you knew one player was so close to such a big payout."
There was plenty of time for him to get his hedge bet in through many various outlets in the world including Las Vegas and offshore. My guess is that he did get a wager in to hedge. A good hedge wager in this case would be $30,000-$50,000 depending on if he wanted any risk or not.