2022 Mississippi State Football Betting Preview
August 6, 2022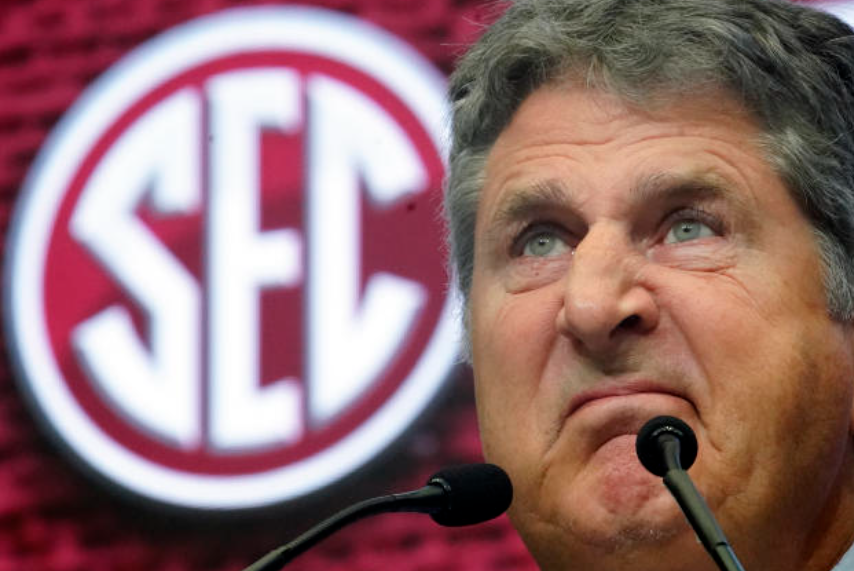 Mississippi State went 7-6 for both their win/loss record as well as their ATS record in 2021. Head Coach Mike Leach is back in his third season with the Bulldogs. He is hoping that some of his recruiting will pay off this season.
Last season saw Miss St. beating a strong NC State team, defeat Auburn & Kentucky and even get a win against Texas A&M. Can Mike and his Dawgs step it up a notch in 2022?
Miss State Players for 2022
I think it's safe to say that every team in the SEC should be put on notice about Miss State. The team has been building for awhile and the next two seasons may be very good for the Bulldogs. QB Will Rogers returns to helm an offense that ranked #3 in the nation in passing yards. The young man balled last year and threw for 4700+ yards and 36 TD's.
That's right kids, 8 starters will be back on the Miss St offense. Jaden Walley is the top receiver this year as the 2021 upperclassmen graduated to the NFL. He had 55 catches and 6 TD's last year. Look for him to have 100 catches and double the TD's this season.
Defense is going to be stout as well. Nose tackle Nathan Pickering will be anchoring the D line. Former 4 star DB Marcus Banks is transferring in from WV. Last year the D held teams to 345 yards per game. If they can match or even improve this number they have a chance at a double digit win season.
2022 Miss State Football Schedule
Mississippi State vs. Memphis (Sep 3rd) – College football odds have MS ST favored by 17 points in this one. It seems like a lot of points and knee jerk is to take Memphis. But we are going to back MS ST laying the points in this one.
Mississippi State at. Arizona (Sep 10) – Arizona will not be able to handle this Bulldog team.
Mississippi State at. LSU (Sep 17) – This one will be a tougher than the previous two. This one will be closer but we expect the Bulldogs to move to 3-0 after this game.
Mississippi State vs. Bowling Green (Sep 24) – BG will not be a problem for MS ST.
Mississippi State vs. Texas A&M (Oct 1) – The talking heads are expecting Texas A&M to win this game and they may be right. They are saying it will be a revenge game for last year's loss. But I say take MS ST on the moneyline for the straight up win.
Mississippi State vs. Arkansas (Oct 8) – This one might be too tough for Miss State. After the high of beating Texas A&M twice, they drop this game to an underdog Arkansas. Take the Razorbacks.
Mississippi State at. Kentucky (Oct 15) – Kentucky won't be easy but look for MSU to win this one by 10 or more.
Mississippi State at. Alabama (Oct 22) – Here we go. Possibly the #1 team in the land when this game goes down. We are going to go ahead and call the upset. Take MS ST + the moneyline for the huge payout.
Mississippi State vs. Auburn (Nov 5) – MSST set a record last year against Auburn for largest comeback in school history. Look for MS ST to win and it won't take an amazing comeback this time.
Mississippi State vs. Georgia (Nov 12) – Miss State will be riding high when this game comes around and may even be favored if Georgia has a loss or two. But we think the Dawgs of Ga. will Defeat the Dogs of Mississippi.
Mississippi State vs. East Tennessee State (Nov 15) – The beatdown will commence and players will get to get some good practice in before possibly playing against Ole' Miss.
Mississippi State at Ole' Miss (NOV 22) – This will be a tough one to call. Ole' Miss is good. Its also in-state rivalry. A smart bettor would stay away from this game. It could very well be a loss for either team.
Conclusions and Bets
The Mississippi State Bulldogs will go 9-3 or 10-2 in the regular season and beat some great teams. The total wins over under has MSST with 6.5 wins. We think the OVER is the Big Bet Here.
National title odds has them at +15000 to win it all at BetUS Sportsbook. If you think they can put it together and pull off a dream season go ahead and bet the Bulldogs to win it all! In all likelihood that will not happen however. Sorry.