Ole Miss Football Preview for 2022
August 9, 2022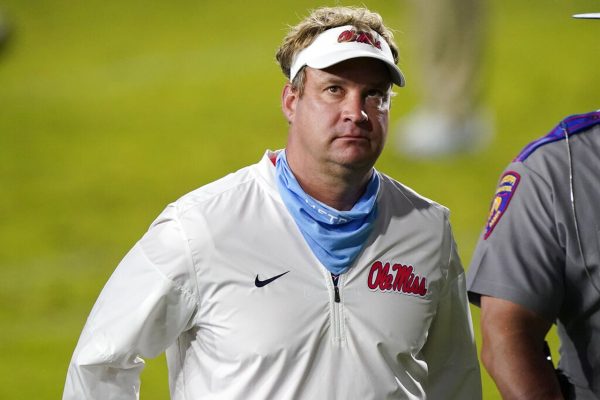 Lane Kiffin enters his third season as head coach at the University of Mississippi. He has a record of 15-8 at the University and a 76-41 overall record at his twelve year mark. Last year was definitely one of his most successful seasons yet. The Rebels went 10-3 overall and 6-2 in the SEC.
Ole' Miss Players for 2022
Star QB Matt Corral has moved on to the greener pastures of the NFL. With him under center last year, the Rebs led the SEC in scoring with 34 PPG. USC transfer Jaxson Dart comes into town and brings with him 1,353 yards passing, 9 TD's and 5 INT's. Dart saw action in 5 games last season but the Trojans went just 1-4 in that span. He has a lot of expectations riding on him this season.
The top three receivers from last year are gone but Jonathan Mingo is back after being injured most of last season. Both WR and RB positions are dependent on transfers coming in. UCF transfer Jaylon Robinson and TE Michael Trigg from USC will be good at the receiver position.
Defensively the Rebels should be decent. Cedrick Johnson and his 6.5 sacks are back this year. But the other sack leaders from 2021 are all gone. TCU transfer Khari Coleman and Georgia Tech's Jared Ivey will be helping round out the D. They have almost no choice but to improve on last season's 97th ranking.
2022 Ole' Miss Schedule
Sept. 3 — vs. Troy – Troy is good for a lower echelon school but Ole' Miss should have no real problems with them.
Sept. 10 — vs. Central Arkansas – This is a great warmup for the Rebs.
Sept. 17 — at Georgia Tech – GT is improving but they are not good enough to beat Ole' Miss.
Sept. 24 — vs. Tulsa  – Tulsa is another one of these great JV teams. They can beat up other small schools but will have trouble with Ole' Miss.
Oct. 1 — vs. Kentucky* – The Wildcats ain't no joke. They are ranked #21 in the nation this pre-season. I'd imagine Ole' Miss is favored here but I wouldn't bet this game either way.
Oct. 8 — at Vanderbilt* – At Vandy should be an easy three score win.
Oct. 15 — vs. Auburn* – Having Auburn at home is a god thing. Ole' Miss should get this win.
Oct. 22 — at LSU* – Playing at LSU will be tough. They are actually not ranked in the top 25 for the first time in 22 years. But I still like LSU to get this win and the upset.
Oct. 29 — at Texas A&M* – At A&M will be too much for the Rebels. Take Texas A&M.
Nov. 12 — vs. Alabama* – Everyone will be expecting the upset here but I don't see it. Bama should win straight up.
Nov. 19 — at Arkansas* – The Hogs are tough. Their QB is big and has a great arm. We like Arkansas in this game.
Nov. 24 — vs. Mississippi State* – Miss State is an in-state rivalry and this one could go either way. I try not to predict winners of civil wars.
* denotes Southeastern Conference game
Conclusion and Predictions for Ole' Miss
The Rebels will start well enough but will fade in the last half of the season.
The current college football total wins odds have Ole' Miss at 7.5 wins. This is very close to where we see them finishing. If I absolutely had to pick either side of that number I would take the UNDER.
Championship odds for Ole' Miss are currently listed at +6600 odds at BetUS.com