How to Bet College Football's Postseason
November 18, 2022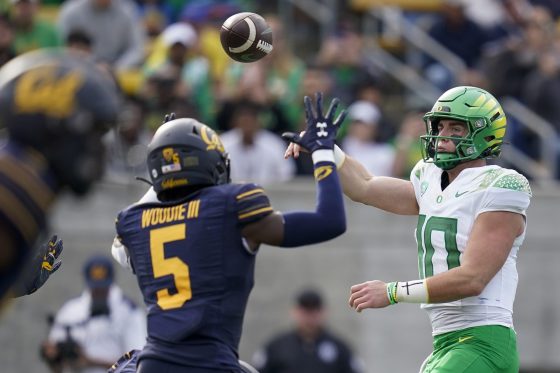 One of the best periods of the year for football fans is coming soon. The college football conference championships and bowl season will be here before you know it. Betting on college football postseason games is a bit different from picking winners during regular season games.
When betting during the postseason, bettors must give certain elements a little more consideration. Here are some tools to keep in your toolbox as you navigate how to bet college football's postseason. 
Look at Coaches & Players
Football is a game of "Jimmies and Joes", which basically means that teams with better players usually win. Imagine Alabama playing a team like UTEP. The Crimson Tide just has better players. On top of that, they have a better head coach. 
With all of the coaching changes and player opt-outs during the postseason, it is critical to take into account coaches and players. Many well-known players—and even some lesser-known ones—will skip a bowl game in order to prepare for the NFL draft.
Additionally, coaching changes tend to occur at this time of year. In some cases, a new head coach will serve as an assistant in a bowl game. Sometimes, a new coach arrives early enough to take over the program for the bowl game. Most often, members of the remaining staff coach the bowl game. Whatever the situation, take a good look at it before placing a bet.
The Motivation Factor
A bowl game can have varying levels of significance for the competing teams. It's possible that a Power 5 team that plays in a lower-level bowl game won't be as driven as its Group of 5 rival. The easiest way to handicap a bowl game is to look at which team wants to play.
Bettors should be aware of the following when betting bowl games:
Over the past 40 years, Army, Navy, and Air Force have covered the spread more than 70% of the time in bowl games. They always play hard and are competitive.
Teams that had a poor season the previous year typically perform well in bowl games the following season. Teams with 0 to 3 victories in the previous season have a 27-9 ATS record in bowl games since 2005. It could be worthwhile to look for groups that suit this description.
Teams looking to finish over .500 are typically driven to do so in a bowl game. Since 2005, six-win teams playing in a bowl game against a team with a winning record are 68-48-2 ATS. This includes a 45-25-1 ATS record when playing as the favorite. Teams that reach six wins in their final regular season game typically carry that success over into their bowl game. Those teams have an ATS record of 26-11-1 in bowl games.
Check the Market
It pays to watch the market. Between the end of the regular season and the bowl games, there is usually a few weeks. Markets will adjust. Consider the 2021 Peach Bowl as an illustration. Pittsburgh hosted Michigan State, but Panthers quarterback Kenny Pickett decided not to play in order to get ready for the NFL draft. That announcement shifted lines in favor of Pitt's opponent, Michigan State. Always keep an eye on the market for the games you are looking to bet.
Location, Location, Location
It matters in real estate and it matters in bowl games. The majority of bowl games take place in neutral locations. Imagine competing in the Quick Lane Bowl in Detroit, Michigan as a squad from the West Coast. Toledo is your opponent and is situated around 60 miles from Detroit, just across the Ohio border. 
Which team will have more fans show up? That can play a big role in a bowl game. That raises another point about location all together. The Quick Lane Bowl is played indoors, therefore the elements have no bearing on the game. The Idaho Potato Bowl is held in an outdoor stadium in Boise, Idaho. Make sure your betting decisions take these things into account.
The Underdog
In bowl games, bettors should be on the lookout for double-digit underdogs. Since 2005, underdogs of +10 or more have gone 41–30, or 57.5 percent, against the spread.
If you think about it, teams getting 10 points or more are usually a Group of 5 team competing against a Power 5 team in a lower-level bowl game. For instance, a Big Ten team went 10-2 but finished second in its division, eliminating it from contention for the conference title takes on a Group of 5 conference champ.
The motivational aspect again comes into play. The heavily favored team might not be as driven. For instance, in 2021, South Carolina, UTEP, Texas Tech, and Northern Illinois all covered the spread in their bowl games despite being double-digit underdogs. Both Texas Tech and South Carolina won their games despite odds of +10 and +13, respectively.