Answering Your Common Sports Betting Questions
June 8, 2014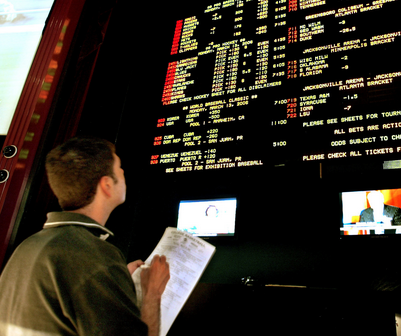 I get a bunch of questions from sports bettors, looking for tips and advice, so I thought, "hey, what a great idea it would be to create an FAQ post". So here are some answers to the most common questions I receive. I hope this answers some of your questions:
What are the best online sportsbooks?
Personally, my favorite online sportsbooks currently are GTBets and Bet Online. However, my favorite book changes over time and season by season.  Many of our readers are big fans of the other sites we recommend on here. You can't go wrong with any of those sites. They're all trustworthy, offer great bonuses and have lines updated in real-time.
How many online sportsbooks should I use?
It all depends on where you live. I use 2 online sportsbooks. If you live in Las Vegas, for example, you can drive down the street to the many sportsbooks in town. I mostly wager online because it's convenient and I think using 2-3 sportsbooks is best so you can check the lines at multiple sites.
Do people actually earn a good living betting on sports?
Absolutely. But most don't. It's not easy, but it's doable if you have all the necessary tools. You need to educate yourself on different sports betting strategies. If you perfect your craft, you definitely can make big bucks betting on sports.
What are the best sportsbooks in Las Vegas?
The best sportsbooks in Las Vegas, in my opinion are Bellagio, Caesars Palace, LVH, Wynn, Aria and Venetian. But others enjoy betting on and watching ball games at MGM, Mirage and a few other places as well. It really depends on your preference. Las Vegas is the place to be for sports bettors.
Is sports betting or horse race wagering more profitable?
It depends on which activity you are most skilled at. But those skilled at sports betting make more than horse race bettors. Horse racing isn't an exact science, that's for sure. You're relying on horses to come through for you as opposed to humans.
How often are games fixed?
Losing sports bettors often blame "a fix", but this simply isn't the case. Very few games actually are fixed. It's so rare that a player or ref fixes a game. When a ref makes a few bad calls in a game, the losers blame the fix. Just like an athlete, refs have bad days. That doesn't mean the game is fixed.
What is the #1 sports betting tip you can give?
Unless you agree with the general public, wait until the general public bets on a game. Then bet against them. You'll usually get favorable odds on the underdog. The general public almost always bets heavily on the media darlings. You can make some good money betting against the general public often. However, if you agree with the general public, it's best to place your bet early on before the line jumps the other way.
What is the most difficult sport to wager on?
I would say baseball. Why? Because anything can happen on any given day. There's no such thing as an upset in Major League Baseball. The worst team wins about 30% of the time against the best team. This happens at times even when a mediocre team's #5 starter is up against a great team's Ace. Baseball is a funny sport where talent only matters in the long run, not in each game.
Where can I get free sports picks?
I suggest you visit our free sports picks. There are some helpful picks on different sporting events throughout the world. We update it daily.