3 Surefire Ways to Work Off a Large Rollover
December 29, 2020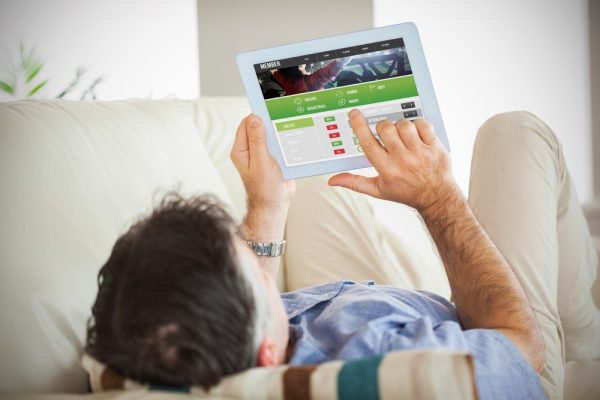 So, you took the big bonus thinking "what the heck, who cares how big the rollover is?". But here you are. You have won more than you have lost and you have several thousand dollars in your account but you can't get to it because your remaining rollover requirement is so large. What to do. Well, there are a few options and none of them are perfect by any means.
In this article we will go over the option available to the sports bettor trying to meet his large rollover so he can cash out his winnings. If you do not know what a rollover is click here
Options for Working Off a Rollover
Option 1 – Keep on Winning. This isn't really news to you but we had to list it as an option. Just keep placing bets and hopefully at least break even until the rollover is met. Maybe when some more money. This is my favorite.
Option 2 – Use a Betting Exchange. A betting exchange is like a sportsbook in that you can place bets but the difference is, you can set your line (and most importantly in this case, set your moneyline) and hope that another member accepts your action. An exchange is a market where bettors themselves take each other's action. In this method, you would place a bet in your regular account, say Lakers -9 (-110). You would then go to the exchange and offer Lakers -9 (-110) and if a player accepted it, then your vig is covered for your bet at the other shop. You may still be out exchange fees so you can perhaps place your Lakers offering at -115 or -120.
The problem with this method is that your offers aren't always going to be accepted. In fact, they will probably only be accepted if the actual line starts crawling to Lakers -9.5. If it moves the other way, no one will take your bet.
Another problem with this option is if you live in the United States. There aren't any betting exchanges offering service to the USA. Matchbook used to be the "go-to" exchange for American players.  They don't accept American players any longer.
Option 3 – Eat the Vig. If you have enough money in there that you dont mind eating the vig (usually 10%) then this may be the best route. You simply place a bet then bet the opposite way for the max amount. Lets says you take team A (-5 points) for $500. You would then bet the opposing Team B (+5) for $500. When the game is over, you cleared $1000 from your rollover and are out 50 bucks.
Some sportsbook may frown upon you doing this at their shop so you may have to open another sportsbook account and fund it. DO NOT TAKE THE BONUS. LOL. You are simply using this other account to work off your rollover at the other account. You can use a "low vig" shop which only charge -105 on many of their bets to save money. Again this method is only really a good idea if you have a large sum of money in the betting account and can afford to fund the other account with a large sum of money.
Conclusion
We hope this article has shed some light on how to work off your large rollover requirement. Basically, if you need that money and don't want to risk losing all of it, options 2 or 3 are your best bet, no pun intended.
If you can think of other ways to work off a rollover requirement please feel free to contact us and let us know, we'd appreciate any feedback like this and may add it to this article. As always, we hope you found this information useful, good luck on your betting endeavors.