You Should Be Betting the NBA Race to 20 Points
February 18, 2021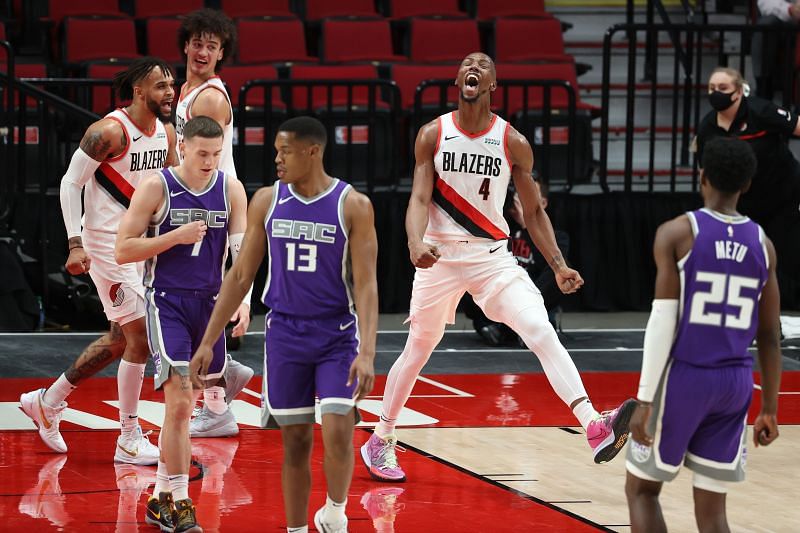 When you look at the number of bets available for a single NBA game, it can be overwhelming for the average bettor. Most bettors stick to the moneyline, point spread, and game totals. They are traditional bets and ones that most bettors are comfortable with.
There are, however, a wealth of other bets out there that can be used to supplement any NBA betting strategy. One of those bets is the Race to 20 Points. It's a wager that is exactly what it sounds like. You wager on the team that you think will reach 20 points in a game the fastest.
The Race to 20 Points bet is one that will keep you engaged in a game at least for the first quarter as you watch to view you win. It's also nice to have a winner in the bag while you sit back and watch the game or flip to another that may be on your bet slip.
So, how can you be successful and increase your chances for success when betting Race to 20 Points? There is a bit of strategy involved as well as some research.
High-Scoring Teams
Teams that score a lot of points are teams that you should take a closer look at it to see if they are worthy of this bet. Just because they score a lot of points doesn't mean that they will automatically always win the race to 20 points first.
Take your top-scoring teams this season. Brooklyn leads the league averaging 121.7 points a game. Milwaukee, Portland, Utah, and the L.A. Clippers round out the top-5. If a team scores close to 120 points a game, that's 30 points per quarter. That doesn't mean they always win the race to 20 in the first quarter, but these teams are more likely than others to do so.
First Quarter Points
You want to break down the scoring even more. You want to know how teams perform in the first quarter. Do some research on First Quarter Points Scored. What you will find may surprise you. The Nets are not even in the top-5 in first quarter points. Brooklyn is actually eighth scoring 29.1 points per game in the first quarter.
The leader in points in opening quarter is Portland. The Trail Blazers average 31.3 in the first quarter. Denver is not far behind at 31.3. The Bucks average 31.1 and, surprisingly, New Orleans is fourth at 30.8. Statistically, if these teams are scoring that many points in the first quarter, you would have to believe that they start games very quickly. In doing so, it would make sense to wager on these teams in the Race to 20 Points.
First Quarter Points Allowed
What would make even more sense is to find those teams that give up the most points in the first quarter. Let's say we want to wager on Portland. Betting on Portland to score 20 points faster than the Washington Wizards would seem to be a strong bet. The Trail Blazers, of course, are the highest-scoring team in the NBA in the first quarter. The Wizards give up the most points in the first quarter, an average of 32 per game.
Sacramento is next at 30.5. Minnesota is third-worst at 30.3 and San Antonio gives up 30.2. A winning bet on Tuesday, Feb. 16, was placed on Portland in the Race to 20 Points. The Trail Blazers went up against Oklahoma City. The Thunder rank 26th (fifth-worst) in first quarter points allowed (29.6). It made sense that the highest-scoring first quarter team in the league would beat a team that gives up a ton of first quarter points in the Race to 20. The bet paid off when Nassir Little hit a 27-foot three-pointer to put Portland up 20-17.
Home Teams
While home-court advantage might not be much of a thing in this COVID-affected season, some home teams may play better in the first quarter. Maybe it's the extra rest or just the familiarity of the arena and court. Whatever it is, it's worth looking at which teams fare better at home in the first quarter.
Milwaukee is actually the best first quarter scoring team at home averaging 33.2. Surprisingly, Portland ranks seventh and fares much better in the first quarter when on the road. The Blazers average 32.7 in the opening quarter on the road and 30.1 at home. Portland played at Oklahoma City on Tuesday night.
The bottom line is to do some research and find teams that score a lot in the first quarter facing opponents that either give up a lot of first quarter points or don't score as much in the opening frame. That research can go a long way in being successful betting the Race to 20 Points.
Where to Bet Race to 20 Points
The one sportsbook where we see this type of prop consistently offered is Bovada Sportsbook. You can find the prop by doing the following:
After you log-in and make sure you account is funded follow this chain of click:
Main Menu –> NBA –> Available Props Number (see image below) –> Scroll down to find "First Team to reach 20 points"