Betting Early Season College Basketball
December 4, 2022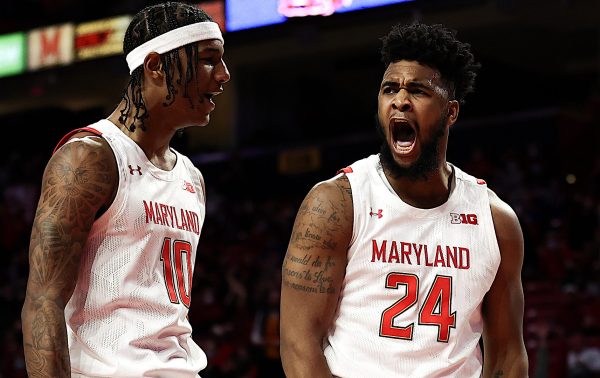 There are some good reasons to bet when the college basketball season starts in November. However, there are a lot of reasons why gamblers might want to avoid betting on college basketball in the early part of the season.
There is an ideal middle ground, however. It all boils down to knowing when to bet and when to avoid betting. Here, we examine both the benefits of early-season basketball wagering and the drawbacks of doing so. It's up to you to figure out where you fit in.
Less Action
Bettors should be aware that college basketball isn't as popular as the NBA or the NFL. Compared to the NBA, for example, betting handle is much less. Betting activity is even less at the beginning of a new season. There are too many other things going on in the sports world.
The NFL and college football are in high gear in the month of November. The NBA and NHL have started and there just isn't much time left for bettors to devote to early season college basketball games that often don't mean that much. 
The more knowledgeable bettor can benefit from this. When there is little betting activity on a game, it is simpler to ascertain what the books and other bettors are thinking. It is easier to spot games with value because line movement is so much more transparent.
Betting on early season college basketball favorites could become your new jam if you like backing favorites. Keep in mind that the public loves to bet favorites. Odds on favorites are inflated as a result. During the early season, bettors can find favorites at truer odds than when the public becomes more involved in college basketball betting. 
Sportsbooks Aren't As Focused
Sportsbooks are always focused on what brings them the most money. At this time of year, that would be the NFL and college football. Oddsmakers are then more focused on those sports rather than college basketball.
Simply put, bookmakers don't take the time to set and tweak odds for college basketball games in November and December. Some of these games may have such low betting volume that there is little risk to the sportsbooks. As a result, smart bettors can often find value. It's crucial to keep this in mind when betting on college basketball games in the early season.
Lack of Media Coverage
The early college basketball season isn't as popular with the media either. Once again, the media is more focused on the NBA and NCAA football. Most fans wait until the conclusion of the football season to begin following college basketball. Both the NBA and NHL begin play in October. There is too much going on in the world of sports for the media to pay attention to college basketball.
Serious bettors can still find a wealth of information available early in the season. They can use this information to take advantage of early season odds. 
Impact of Experience
Teams with experience in NCAA basketball have an advantage over teams without it. Early in a season, that advantage is even greater. Experienced basketball players are accustomed to the pace and physicality of college basketball. Younger players may need to play several games before they feel comfortable.
There are a few superstar freshmen who succeed right away, but they are extremely rare. Because of this, shrewd gamblers will keep tabs on teams with a lot of returning starters and place bets on them early in a new season.
Early season advantages become less and less valuable as the season progresses. The new starters get used to the game more. When betting on college basketball games in November and December, look to back teams that have a sizable experience advantage.
Good Time to Back Underdogs
Keep in mind that casual bettors enjoy betting on favorites and well-liked teams. No matter who they play or how they have been performing, they will place wagers on teams like Duke, North Carolina, and Kentucky early in a season.
Even more so when that team is coming off a successful season, the more well-known team will experience an unbalanced amount of action. The underdog is usually less well-known to the casual bettor and more obscure.
When underdog teams play well-known opponents who aren't as strong as their reputation would suggest, the savvy, informed bettor can frequently take advantage of this situation and place value-packed wagers.
Basketball early-season bettors have a wide selection of deserving underdogs to choose from. There are always some significant early-season upsets. Those gamblers who do their homework and locate these bets stand to gain significantly.