Mattress Mack Sitting Out Super Bowl 57
February 11, 2023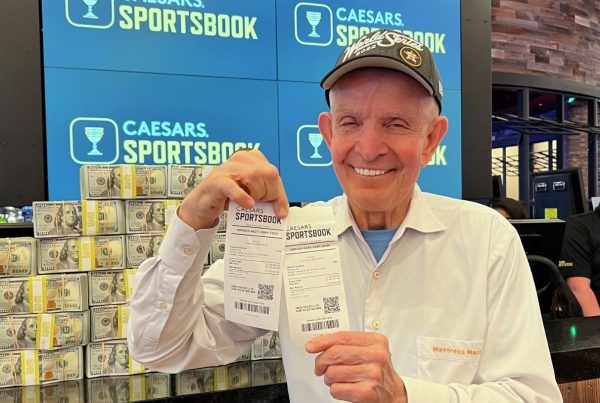 The furniture store guru from Texas Mack MacIngvale says he is "sitting this one out.". He goes on to say that "the odds are too tight." The odds he is referring to are the 1.5 point spread assigned to Super Bowl 57. The Philadelphia Eagles are slight favorites over the Kansas City Chiefs at top online sportsbooks.
The Eagles ended up as slight favorites because of their defense. The Eagles defense allows three points less per game (18 ppg) than do the Chiefs (21.5 ppg). Both offenses average 28 PPG. In actuality the Eagles should probable be 3 points favorites since the game is being played on a neutral field. But the wild card is Patrick Mahomes, this years newly minted MVP. The guys seems to find ways to win.
See our Super Bowl 57 free picks here
"Mattress Mack" technically didn't sit this one out if you account for his two lost futures wagers placed earlier this year. Mack placed a $750,000 futures bet on the Cincinnati Bengals to win it all back in October. He also bet $200K on the Cowboys to win it all later in the season. That bet would have netted him $1M.
Mack usually ties the Super Bowl into some sort of furniture promo, as a way of hedging his bets. He said that sales can exceed $20M as a direct result of these promos. This year, the residents of Texas will be without one of Mack's famous promos for the first time in years. You can see a history of all of Mattress Mack's bets here.