Using Midseason Slumps to Win More NHL Bets
December 12, 2022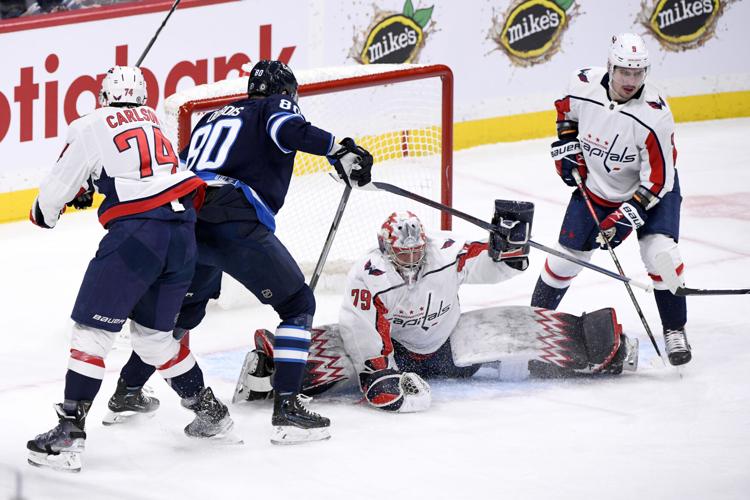 Use midseason slumps to win more NHL bets.
Key Points
– If careful, bettors can win more NHL bets on teams coming out of midseason slumps.
– Understanding what to look for in regards to midseason slumps will help you win more NHL bets. 
Using Midseason Slumps to Win More NHL Bets
Sports bettors see the same thing every year in the NHL around January or February. A serious playoff contender that started out strong falls into a midseason slump. 
Actually, it occurs a few times per year on average. After a series of losses, teams that slump in the midseason occasionally bounce back and perform well again. The causes of the slump can be many, including injuries to key players. 
The ability to predict whether a team will rebound and how quickly that is likely to happen can help bettors win more NHL bets. The problems with early season NHL betting make things hard enough. NHL handicappers should look at the following factors to analyze the midseason slump and determine whether or not a team will rise out of it.
Look at the Schedule
One of the first things to look at is who the slumping team has played. Have they struggled against weak opponents or are they losing to top playoff contenders? 
Bettors need to look at whether teams are winning at home but losing on the road. That will happen often as teams feel the effects of travel. A look at the schedule may reveal multiple coast-to-coast road trips. Eastern Conference teams traveling to the West Coast – and vice versa – may have difficulty with a long road swing.
It's also worth noting if a team has played a bunch of division games. If they play in a weak division and are losing to their opponents, that is different than if they are losing division games to strong opponents that are playoff contenders.
It may also be a style thing that contributes to a slump. A strong defensive team may be losing close games to teams that are extremely talented on the offensive end. Are they losing in overtime? Shootout? Bettors should also consider the shootout impact on NHL bets.
Whatever it is, bettors can learn a lot from just looking at who a team has played. In the end, it may help bettors win more NHL bets.
ICYMI: A HISTORY OF HEISMAN UNDERDOG WINNERS
Look at Stats to Win More NHL Bets
A string of losses (or wins) can sometimes be misleading. The losses are the thing that counts for the team, but what about the team's performance in the defeats?
Despite a number of losses, a team might still have favorable statistics. A goalie may still have a respectable goals against average. A team may still have a strong penalty killing unit or power play. 
A team might rank among the NHL leaders in shots per game. They just aren't finding the net. These would all be signs that point to a team that could come out of a slump. Looking at various statistics can help bettors capitalize on a team coming out of slump and win more NHL bets.
Bettors that do this will gain an edge over the betting public, which most certainly is not looking into stats. These stats can paint a more accurate picture of how a team is really playing. 
Star Player Performance
Most NHL teams have at least one player that is of star caliber. Some have more than one, but these players can often carry a team. They aren't expected to as teams surround those stars with other quality players.
When a team is slumping, one should look at the play of these star players. Are they injured and out of the lineup? That would be a big reason why a team might be slumping. It could just be that a player is struggling to score. If it's a goalie, he may be off his game and allowing more goals than normal. 
However, if the star players are playing to their capabilities, the slump might not be as significant as it appears. This is valuable information for bettors looking to win more NHL bets.
Read Injury Reports to Win More NHL Bets
This is one of the easiest things an NHL bettor can do to dive into why a slump is happening. The NHL season is long and grueling and by the time January and February roll around, teams have played a lot of games. 
Injuries can completely derail a hockey team. It doesn't even have to be star players either. Depth is crucial to success in the NHL. Injuries can destroy that depth and create a midseason slump.
If the injuries continue, that plays a big role in whether or not a team can break out of a slump. With goalie play so important in the league, an injury to a top goalie can have an even greater impact on a team's performance. 
Past Precedent
In looking to win more NHL bets on teams coming out of a slump, you are more inclined to have success if a team has had success. A talented team, when healthy and clicking, can go on long winning streaks.
Talented, well-coached teams typically recover from slumps rather quickly. It's worth looking into a team's past. If they have a habit of rebounding from midseason slumps, it's highly likely they will do so again. This could also help answer the question of when should I place my bet.
Teams that experience adversity and show an aptitude for coming back usually do so again. Some teams are naturally streaky too. Keep that in mind when betting on the NHL.
Changes Coming
Every season, teams will fire head coaches during the season. There are usually rumors leading up to the actual firing. These distractions are hard on any team. 
A team struggling through a midseason slump will be faced with the media and all of its reports as to why a team is struggling. The talking heads will speculate about a coaching change. Players will find it hard not to see all this and that can have an effect on their play.
NHL Betting Reaction
Sports bettors looking to win more NHL bets should look and see how the public is reacting to a team's current situation. If the team is a more popular one, is the public still backing the team during the slump?
If the public has negative feelings about the streak, they will be less likely to wager on the team. That can affect the odds, especially if the team is generally well-liked. 
However, if the streak doesn't bother the general public, it won't significantly alter their betting habits, and the value won't be as obvious for the NHL bettor.