How Many Super Bowls Would Cowboys Have Won If Jimmy Johnson Stayed?
July 29, 2021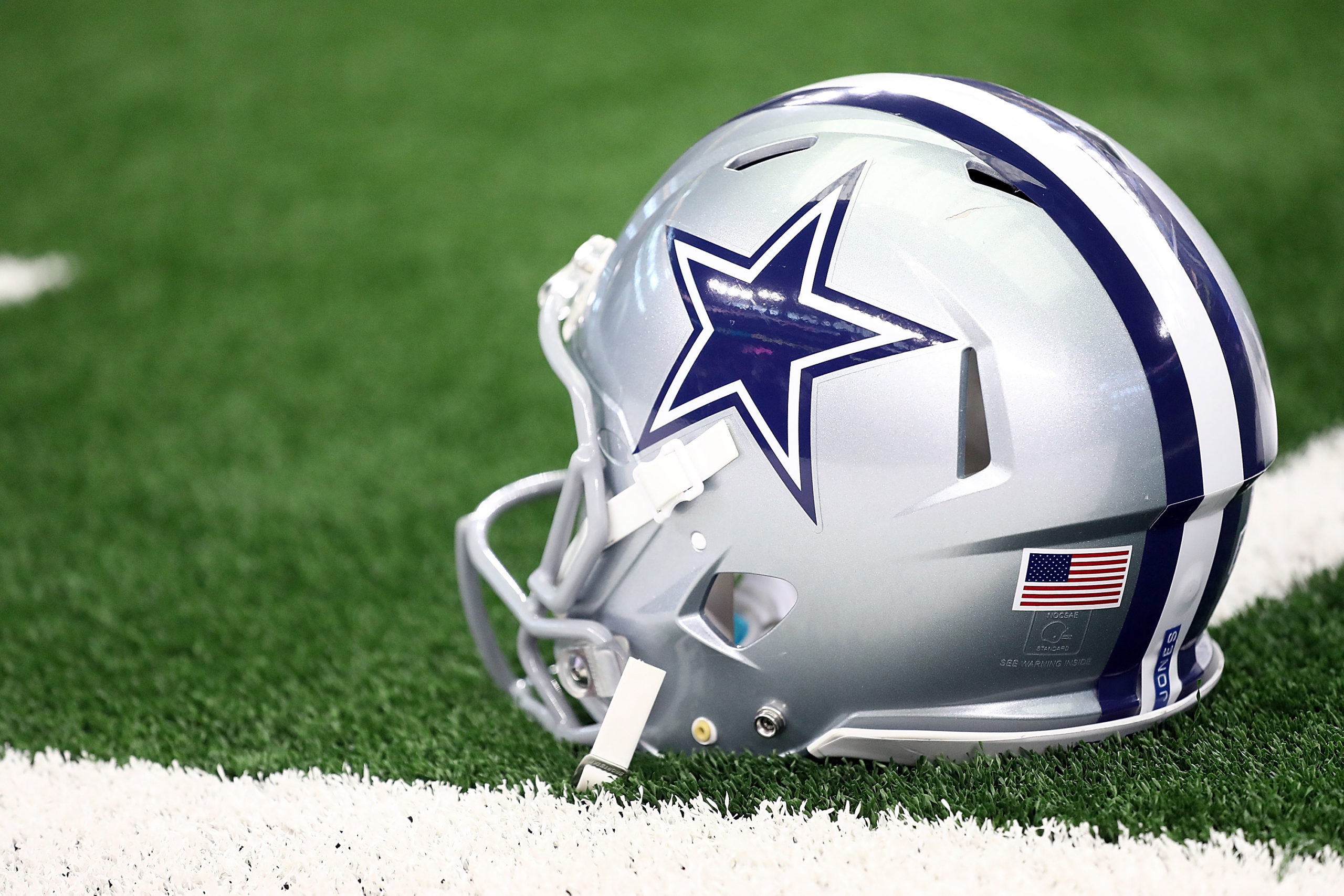 The Dallas Cowboys were kings of the world with back-to-back Super Bowl victories in 1992 and 1993. The franchise's success can be traced back to several moves, but the key was the hiring of head coach Jimmy Johnson. Johnson's success at the University of Miami and his connection to Cowboys owner Jerry Jones is what ultimately led to his hiring. It's just too bad that he didn't stay longer.
The Beginning
The Dallas franchise had been one of the best in the NFL for years, but the Cowboys struggled as the decade of the 1980s neared its end. The franchise was sold to Arkansas oil magnate Jerry Jones, who was the co-captain of Arkansas' 1964 national championship team. 
Jones made plenty of noteworthy moves. He fired legendary head coach Tom Landry and hired his former college teammate, Johnson. The Cowboys had just come off a three-year run in which they went 7-9, 7-8, and 3-13. Johnson would change that.
Building the House
The combination of Jones and Johnson drafted QB Troy Aikman with the first pick in the 1989 NFL draft. That would lay the ground work for the franchise. Dallas would go just 1-15 in Year 1, but Johnson shook things up when he traded RB Herschel Walker to Minnesota for four players and eight draft picks (often called the best trade in NFL history). Those draft picks would help Dallas build its dynasty.
Dallas would improve to 7-9 in 1990 when first-round draft pick Emmitt Smith would win the NFL's Offensive Rookie of the Year award. In 1991, the Cowboys went 11-5, won their first playoff game against Chicago but lost to Detroit the following week. The stage was set.
Super Cowboys
Dallas would win Super Bowls in 1992 and 1993 with a roster full of future Hall of Famers. Aikman, Smith, and WR Michael Irvin were among them. Don't forget TE Jay Novacek, FB Daryl Johnston, and an offense line that was the best in the NFL. 
The defense was loaded too with DE Charles Haley and DTs Tony Casillas and Russell Maryland. The Cowboys went 25-7 in the '92 and '93 regular seasons and won all six of their postseason games by double digits. The dynasty was built.
Fight Nicely
When Johnson was hired as head coach of the Cowboys in 1989, one of the things that was agreed upon and was in his contract was that Johnson would have complete control of all things football. That included control over personnel decisions.
When Johnson decided to trade Walker in the midst of the '89 season, it was his decision. As a result of that trade, the Cowboys received several draft picks that were used to select a number of the franchise's Hall of Famers. 
If you listen to Jones tell the story, he will tell you that both he and Johnson made all of the decisions. And therein was the problem. It was one of control. Johnson's defensive coordinator Dave Wannstedt recalls the tension between head coach and owner.
In a recent interview on the Colin Cowherd Podcast, Wannstedt revealed a story that illustrated the problems between Johnson and Jones. During the Cowboys '92 Super Bowl season, there was a game in which Aikman had a couple turnovers. When asked about it after the game, Johnson spoke candidly. He said he didn't care who the player was; if a player turned the ball over too much, he wouldn't play.
Jones held a press conference not long after and was asked a similar question about Aikman. The Cowboys owner did not back up his coach and said Aikman would remain the Cowboys starter. That incident was just one of many that exemplified the rift between Jones and Johnson.
The Final Straw
There was already so much tension between Jones and Johnson that it would only take one flame to light the fuse connecting to the Jones-Johnson powder keg. That flame came in the form of a drunken Jerry Jones.
It happened at an NFL party at Universal in Orlando. During a toast which Jones gave to the Cowboys winning the Super Bowl, he perceived that Johnson was ignoring him. He felt disrespected and continued to drink. Instead of going to his room to sleep it off, Jones instead headed over to the bar for more. At some point he remarked "There are 500 coaches who could have won the Super Bowl with that team." The bar was loaded with sports reporters and the quote was published the next day.
A short time later, Jimmy Johnson pulled Jerry out of an owner's meeting to ask him if he really said those words. Jerry replied "Oh, Jimmy, I'd had too much to drink.". That was it for Johnson. He left almost immediately.
Jones Reflects
There was no doubt that the Cowboys could have won a few more Super Bowls. Just ask Irvin or Aikman. Both agree they could have won four or five with Johnson at the helm.
Recently, Jones agreed that he was responsible for chasing Johnson out of Dallas. With Johnson on his way out, Jones and the Cowboys brought in Oklahoma legend Barry Switzer to talk about becoming the next Cowboys head coach. When Switzer arrived in Dallas, he asked where Johnson was. He was gone, of course.
Jones wondered why Switzer wanted Johnson there. Switzer, also a former Arkansas player, wanted to know which of the two f****d this whole thing up. Switzer would become the Cowboys head coach and lead them to a Super Bowl victory in 1995. 
Switzer would coach just two more seasons and the Cowboys haven't really been the same since. Since the 1995 Super Bowl win, the Cowboys have not reached an NFC Championship game. Would that be the case had Jones decided to stick with Johnson, arguably one of the greats among NFL coaches? 
That, we will never know nor will we know how many Super Bowls the Cowboys could have won if Johnson had stayed, but five isn't just wild speculation. Dallas under Johnson was that good.